A partnership bridging the gap between community and research.
Please note that the Revved Up Exercise Program remains closed at this tine due to COVID-19.
For the interim, we will be offering Revved Up @ Home, an online adapted exercise program.  The program is currently open to any of our existing Revved Up Members.   The online program will consist of 1:1 individualized exercise as well as online group exercise classes. For more information, check out our newsletter. 
If you are a person with a physical disability and not currently a Revved Up Member but are looking for support during the pandemic, please click here.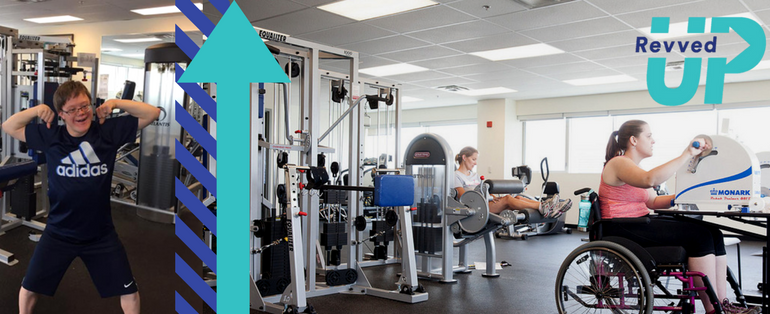 The Revved Up Exercise Program is a community-based exercise program for individuals in the greater Kingston community who are living with a disability. 
Check out our newsletter!
The Revved Up Research Group, led by Drs. Amy Latimer-Cheung and Jennifer Tomasone, focuses on translating their research knowledge about physical activity into practical guidelines and interventions that foster full and meaningful participation for all Canadians.