The Thrive program at Revved Up is an exercise program designed to provide weekly community-based physical activity opportunities to breast cancer survivors in the Kingston community.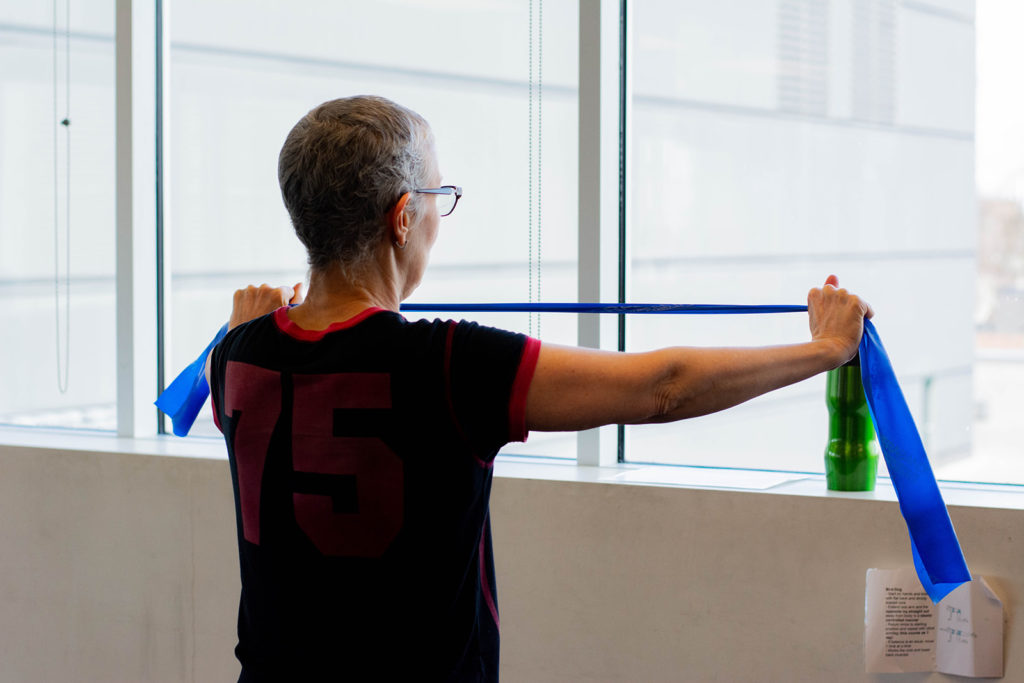 What is the program like?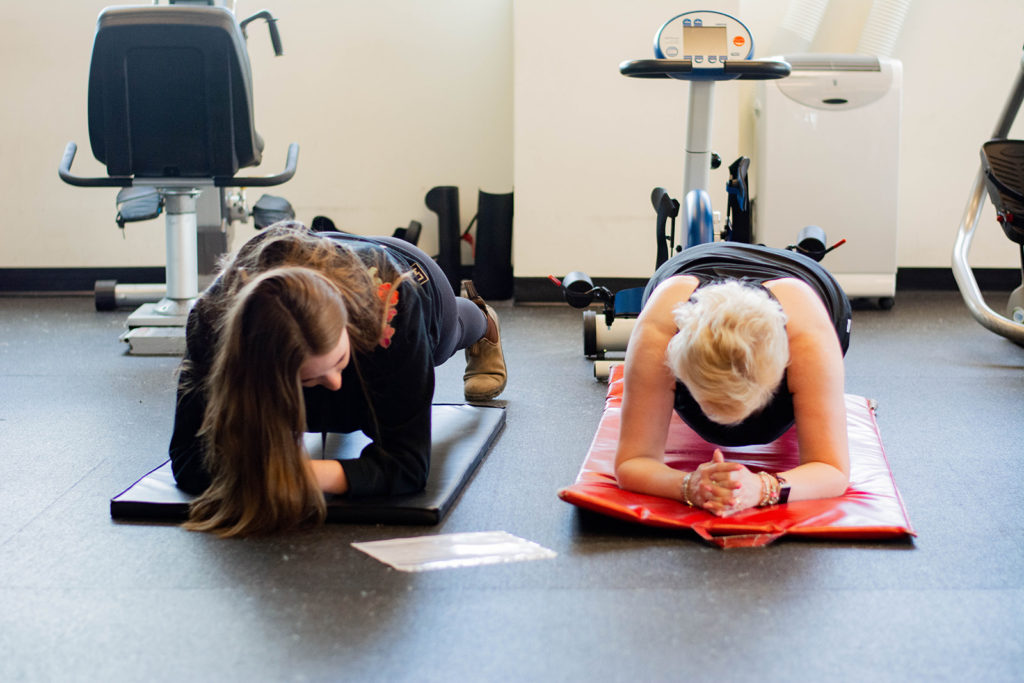 Your First Session
The first time you come into Revved Up, you will be greeted by one of our certified personal trainers. They will work with you one-on-one to develop your personalized fitness plan focusing on building strength and regaining mobility. 
Following Sessions
After your fitness plan is developed, you are invited to attend two, hour-long exercise sessions per week for the 12 weeks. During these sessions, you will be paired with a trained student volunteer who will offer exercise support, encouragement, and company.
Program Schedule Options and Hours of Operation
Day

Time

Location

Monday and Wednesday
11:30-12:30 pm

School of Kinesiology and Health Studies

28 Division Street

Tuesday and Thursday
5:30-6:30 pm

School of Kinesiology and Health Studies

28 Division Street
Thrive sessions take place at the School of Kinesiology and Health Studies. 
The Revved Up gym is located on the 5th floor of the building. Upon entering the building, go through the set of 4 doors and head to the elevator. Take the elevator to the 5th floor and Revved Up will be on your left.
The Thrive program at Revved Up consists of 12-weeks of exercising programming. Participants attend twice per week for a total of 24 sessions. 
Your $60 fee covers an intake assessment with a Clinical Exercise Physiologist (CSEP-CEP) and 12-weeks of exercise sessions.
Participants also have the option of paying $40 at the end of their 12-weeks to get a new exercise program that they can continue on with at a different exercise facility. 
To join the Thrive program at Revved Up, please fill out the enrollment forms found here. Return completed forms to Revved Up:
Email: revvedup@queensu.ca
Mail: Revved Up, 28 Division St, Kingston, ON, K7L 3N6
Upon receipt of the forms, the program coordinator will review and contact you. For additional information, feel free to contact the program coordinator.